Ski Resorts News
10/28/2019
In preparation for winter 2019/20, Trysil's well-groomed slopes will be widened and slow-making facilities will be installed, providing an even better skiing experience. Moreover, a new, large restaurant will open – perfect for replenishing your energy.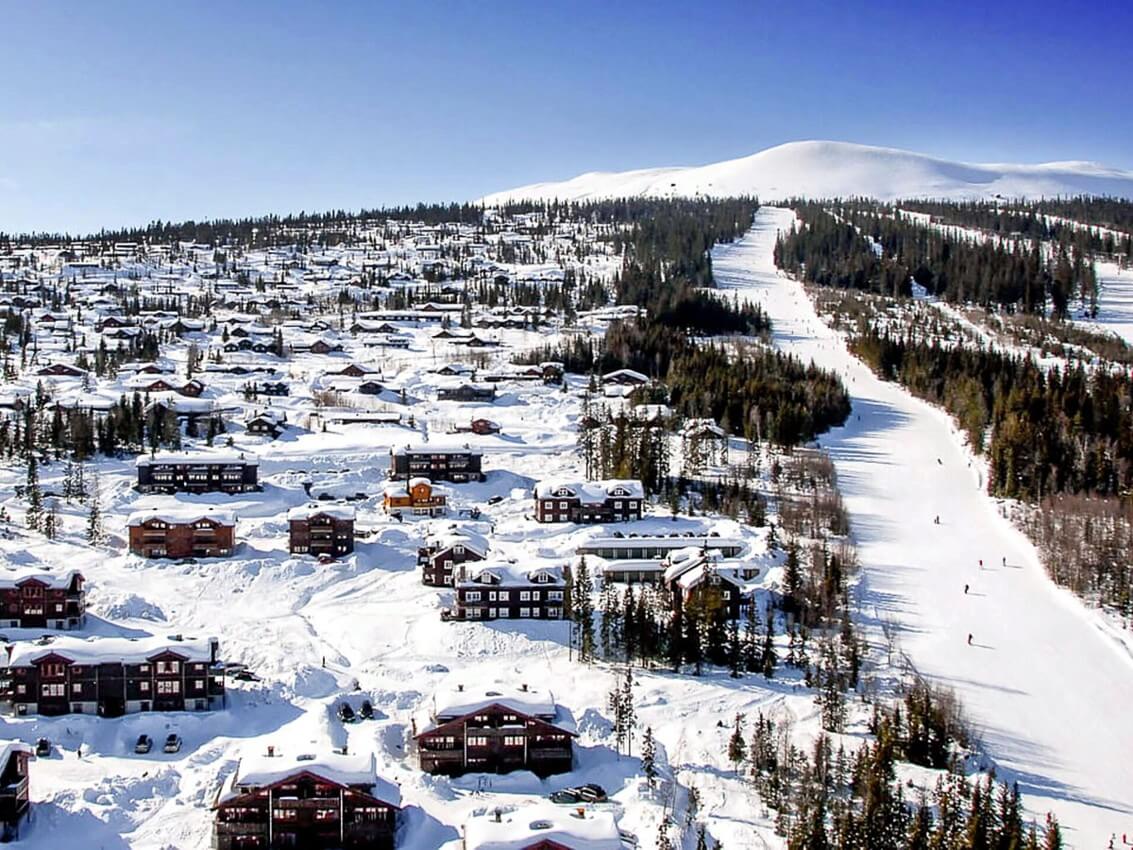 New snow-making facilities
will be installed on Slope 13, which stretches from the top right down to lift T1 Liekspressen. The new snow system will make the 2,400 meters long slope even more snow-sure, providing a better skiing experience and reliable ski in/ski out access at the Trysilfjellet cabin area. In addition, the slope will be widened to create more space and better flow. 
A new water reservoir
will be built on the mountain to increase snow production capacity and allow more snow to be produced in a shorter time. 
Some parts of slopes 15 and 19 will also be widened.
Slopes 13 and 15 are among the most popular slopes in the area around the Tourist Centre, and widening them will create even more room for manoeuvre.  
The restaurant Skipaviljongen
, located on slope 53 in the Høyfjellssenteret ski area, will be demolished and replaced with a new restaurant. The new restaurant, Fjellroa, will be more than twice as large and run by a new restaurateur. 
The Lodge
is a new apartment complex next to the Radisson Blu Resort at Turistsenteret. 57 units will be ready for booking for the 2019/2020 winter season and an additional 56 units will be ready for the 2020/2021 season.
The Lodge
is centrally located in a ski-in/ski-out location - an ideal starting point for a ski holiday.
Latest Resort News
On 1st July 2023 the Matterhorn Glacier Ride II will enter service
A long-cherished vision becomes reality: a connection between Zermatt and the Italian resort of Cervinia, unbroken and operational throughout the year, thanks to the Matterhorn Alpine Crossing. As of 1 July 2023, the Matterhorn Glacier Ride II will be the final piece of the puzzle, as the highest continuous Alpine crossing by cable car is completed.
04/29/2023
Red Bull Hammers with Hommies final in Madonna di Campiglio.
Red Bull Hammers with Homies returns with the international final in Madonna di Campiglio. Crews from all over Europe will arrive at the spectacular Ursus Snowpark to compete for the victory hammer.
04/02/2023
Garaventa builds one of Switzerland's biggest chairlifts in Villars resort
The fourth 8-seater chairlift in Switzerland went into service at the beginning of December 2022 in the Villars-Gryon-Diablerets ski area. The new ropeway means a significant increase in capacity for the trip from Villars to Les Diablerets.
03/16/2023